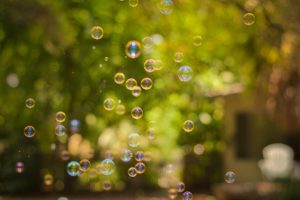 Many people ask me questions about the pain they feel in their body. They are searching for answers as to why they feel a mental, emotional or physical pain. Here in this post I will share with you some of what I have learned in my years of being immersed in the world of yoga, bio energy healing, spiritual practice and personal discoveries.
Physical, emotional and mental stress, accidents, injuries, suppressed feelings and trauma all prevent our body's energy from flowing freely. The majority of illness is caused by stress. For some people, stress is physical, whereas for others it is mental, in the form of anxiety, fear or worry, influencing the natural flow of your body's Bioenergy Field. When the flow of energy in our body is disrupted for a prolonged period of time, we may begin to feel sensation or pain in some part of the body.  We may also suffer mental or emotional problems.
It has been very beneficial for me to study about energy and its affects on the body to get clear about and heal my own mental, emotional and physical pains. Over the course of 16 years teaching, studying yoga and including energy healing work for the past 6 years I now have a much better understanding of options to help heal as well as the necessity to do so.
The body is always working to heal itself, it knows how to heal.  I believe that if we want to heal any pain, we need get curious and have a willingness to look inside ourselves. When we focus our attention on wanting to figure out what is going on for us, we will find the answer. The answer is always within.  I had a lot of mental blockages and emotional pain when I was younger. I was moody, angry and sensitive, I took everything anyone said personally. About 5 years after I had been practicing and teaching yoga, I began to notice some of these old behaviours that I had dissolving. What I learned is that yoga opens your body and literally each pose is accessing some old experience that you've had and gently washes it away. So practicing yoga is one way to heal and the more you make it to the mat the better.
When I speak about looking inside, I mean sitting quietly and engaging with whatever you are feeling, ask the pain questions and listen for the answer.  If you don't have a meditation practice, I would suggest sitting for 5 minutes each morning first thing, focusing on your breath. After you get used to sitting quietly, you can being a dialogue with whatever you are feeling.  A yoga and or meditation practice will help you develop a connection with your body and mind that is very deep. I've heard many people say that they know how they feel, as if yoga and meditation have no value.  Before I practiced yoga or sat on a cushion, I would have said the same thing. Quite the opposite is true.
Another great healing option is writing. Something I do every morning is morning pages. I sit and write 3 full pages of whatever is on my mind, this is different than journaling. Writing is cleansing for your mind and body, when we release mental clutter, we also release emotional clutter. To find out more about morning pages from the Artists way go here: Morning pages.
If we have a lot of emotional pain it is highly beneficial to look within. If that feels like too much, then seeking out help from a source of healing and with a practitioner who resonates with you is vital. I use the word vital because I have experienced massive emotional pain. Because I did a lot of work and sought out help I now get to experience the huge benefit of living a mental and emotionally balanced life. The hardest, without doubt most beneficial thing I have learned through the help I received was that my pain had nothing to do with anyone else. If I say someone hurt me, that's just not true and I never would have believed that until I finally had a strong desire to want to understand what that statement meant.   What we feel is teaching us something, when we figure out what that is, we are given the gift of expansion as human beings, our relationships can prosper with ourselves and others.
Bio energy sessions are also a very powerful tool for healing.  Even 1 session can instantly get your energy flowing freely through your body, mind and spirit from the inside out.  Bio energy healing is natural  and extremely effective in rebalancing your body's energy flow. Read more about Bio energy healing here.
thanks for reading, till next time, Lara