THE EMOTION CODE
---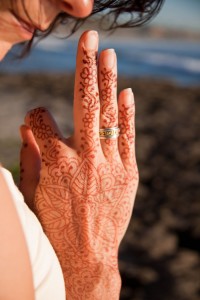 Emotions are forms of energy that while invisible to most human eyes are very real and only felt. You could say that emotions are like the wind, you can feel a breeze but you cannot see it. Emotions can become trapped in the body due to traumatic experiences from past relationships, loss of a loved one, work issues, injury and much more. Trapped emotions over time distort our tissues causing imbalance, pain and can eventually lead to illness. Additionally, they can cause or contribute to: depression, anxiety, self-sabotage and mystery illnesses. All trapped emotions that are released from the body within a session are permanently released. With each session, you can gradually begin to thin the layers of emotional baggage or trapped emotions.
When we find ourselves struggling with life, our direction may feel somewhat weighted down or unclear, this can often be the result of trapped emotions in the body. Just about everyone can probably relate to the term "emotional baggage" which can continue to surface throughout our lives affecting our happiness, love life and often cause feelings of unease. The Emotion Code is a very effective
and efficient way of aiding us to release any past pain we've felt that may still be hanging out in the body. Dr. Brad refers to trapped emotions as an invisible epidemic and I could not agree more deeply.
The Heart Wall
According to Dr. Bradley Nelson, 93% of people have a heart wall. By nature, everything is pure energy and this includes emotions. A Heart Wall can block the heart energy from flowing through the body and can cause physical symptoms, in the neck, upper back and shoulders. Additionally, a heart wall can block us from giving a receiving love and may cause recurring financial abundance and relationship problems. Heart walls can prevent us from connecting with others and are often the cause behind depression.
Our hearts are vulnerable to emotional events and traumas, such as the loss of a loved one, the ending of a meaningful relationship or any emotional struggle that felt painful for us. Sometimes trapped emotions are created in the body and they can become lodged in the area of the heart building a wall to protect it. When the Heart Wall is removed from the body, the difference is sometimes a subtle yet concrete feeling of lightness. Other times it can be felt more strongly and profoundly.