These pains you feel are messengers. Listen to them.
~ Rumi
---
I help people live in a pain free body, physically, mentally and emotionally. I am excited to work with anyone who aspires to heal or change any aspect of their lives. The 2 healing modalities I work with are Bio energy healing and The Emotion Code.  Yoga, Meditation, daily spiritual practices, writing & Bio Energy healing are the forms of healing I have integrated into my life over the past 17 years. They have completely transformed my life. I am well qualified and skilled to work with clients who are experiencing  mental, emotional, spiritual or physical imbalances. When your commitment is aligned with your desire, the possibilities are truly endless.
I LOVE Bio Energy Healing & The Emotion Code because they work. Truly. If you have tried everything else without receiving the results you desire then you can relate to the many clients who have walked through my door and said the same thing. Please let me know if you have any questions, they are always welcome.
---
Bio Energy Healing
Bio Energy is a very powerful, gentle and completely natural form of healing that successfully heals a wide range of issues, be it mental, emotional, physical or spiritual. No machines or devices are used.
Bio Energy healing treats the root cause of illness. It is known to successfully treat: anxiety, depression, fatigue, stress, fertility issues, urinary bladder infections, eczema, skin rashes, headaches, migraines, lower back, shoulder, neck and physical pain in the body due to accidents, concussion, arthritis, addiction, accelerates healing after surgery, IBS, digestive issues, emotional pain, stress, and much more.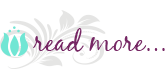 What is the Emotion Code
This technique was created by a chiropractor and holistic Doctor. Dr. Bradley Nelson, who realized that his patients' aches and pains were more than just physically based – they were emotional. Dr. Nelson coined the phrase "trapped emotions" – negative energies that become trapped in the body during intense emotional experiences. Because the body is actually made of pure energy, the negative energy of trapped emotions can cause a damaging effect on the body, which worsens over time.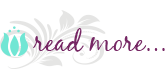 ---
Bio Energy Healing Testimonial